Welcome to Holmes Chapel Health Centre
'Our aim is to provide the best possible health care for you and your family.' Our practice is classified as semi-rural, based in a purpose built health centre in the heart of the community in Holmes Chapel.
We have a growing practice population, currently around 12,300 patients, served by an extended Primary Health Care Team including doctors, practice and community nurses, reception staff, physiotherapists and health visitors. We are part of the Eastern Cheshire Clinical Commissioning Group .
Our aims here at Holmes Chapel Health Centre remain:
Safe, Effective Care for our Patients.
Remaining resilient in terms of our staffing to be able to remain open and provide our services.
We are in a unique period of time: facing an uncertain challenge and we will do all we can to support our patients.
Please wear a face mask when visiting the Health Centre
In June NHS England advised the relaxation of the wearing of face masks in NHS settings, including GP surgeries. Unfortunately, this change, along with the emergence of new variants, has been associated with a surge in COVID-19 cases, both locally and nationally. Patients and staff are being affected, often for a second or third time, resulting in a significant staff absence due to infection. In common with many other GP practices, we are now recommending we all revert to the measures that have previously kept us safe. This means patients are requested to wear a face covering when visiting the Health Centre, including the Dispensary, and try to maintain social distancing where possible. The increase in COVID-19 cases justifies the practice's decision to continue triaging all requests for face to face appointment, and we will continue to do this for the foreseeable future.
EPS - The NHS Electronic Prescription Service is here
The practice is now using the Electronic Prescription Service (EPS). This is a reliable, secure, and confidential NHS service that allows us to send your prescription to a pharmacy of your choice. EPS will save you time because you no longer need to collect a paper prescription from the surgery and has the potential to reduce your wait at your chosen pharmacy.
To use EPS, you need to nominate a pharmacy or dispenser where we can electronically send your prescription. This can include your GP practice if you are eligible to use the Dispensary. Ask any pharmacy or the practice to add a nomination for you. For more information talk to your pharmacist, surgery staff or read about EPS on the NHS website or in Practice News
NHS App and your NHS account
Download the NHS App, or open the NHS website in a web browser, to set up and log in to your NHS account. Owned and run by the NHS, your NHS account is a simple and secure way to access a range of NHS services online.
get your NHS COVID Pass – view and download your COVID Pass for travel abroad
get advice about coronavirus – get information about coronavirus and find out what to do if you think you have it
order repeat prescriptions - see your available medicines, request a new repeat prescription and choose a pharmacy for your prescriptions to be sent to
book appointments - search for, book and cancel appointments at your GP surgery, and see details of your upcoming and past appointments
get health advice - search trusted NHS information and advice on hundreds of conditions and treatments. You can also answer questions to get instant advice or medical help near you
view your health record - securely access your GP health record, to see information like your allergies and your current and past medicines. If your GP has given you access to your detailed medical record, you can also see information like test results and details of your consultations
register your organ donation decision - choose to donate some or all of your organs and check your registered decision
find out how the NHS uses your data - choose if data from your health records is shared for research and planning
view your NHS number - find out what your NHS number is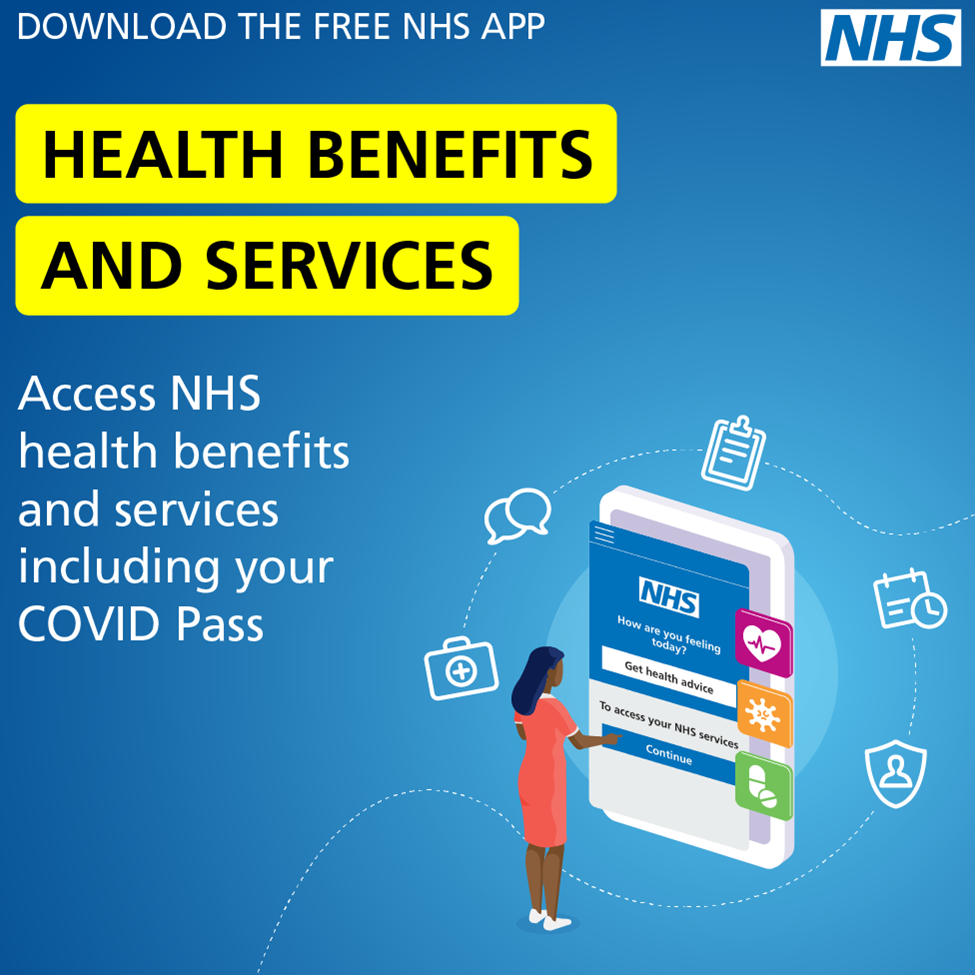 Online Access for GP Advice And Triaging Appointment Requests - AccuRx Online Request
In response to feedback from ouor patients and increasing demand for appointments we are now operating a triage appointment system. Initial contact is provided using the online request using AccuRx Online Request, but for those who have difficulty using this service our reception staff will take details of your request to ensure this is dealth with by the correct person at the correct time.
Please note, this is not an online appointment booking service. It is an online service to provide GP advice and triaging of requests for appointments. If following triage it is felt an appointment is required, this will be given with the most appropriate appointment - this may not be with a GP.
Patients using the online service can contact the Health Centre, without having to wait on the phone, about a medical, administrative or prescription issue by clicking AccuRx Online Request. Answer a few short questions and we aim to respond to you within 2 working days although often it will be the same working day.
Please do not use the online system for urgent problems or emergencies. Your enquiry will be initially processed by our trained care navigators, and passed to an appropriate health care professional. This may be a doctor, but another member of our health care team may be better placed to help deal with your request.
Although we have moved to 'Living with COVID' we continue to follow advice from NHS England regarding infection control. Our doors are open but only to patients who have an appointment or have been triaged. We have no plans to change our "triage first" approach to appointments.
In order to help us cope with the demand we have taken the decision to switch off the online service after 15:00 each day. After this times the practice will deal with urgent medical requests only, and contact should be by telephone. Online requests are only processed by our care navigation team between 08:00 and 17:00. Requests will not be read during weekends (Saturdays and Sundays), or when the practice is closed for training or on Bank Holidays.
Urgent issues overnight and at weekends should be dealt with the NHS Out Of Hours service by calling 111 or 999 for emergencies.
Keep up to date with the latest practice news
Newsletter
To receive future editions of the newsletter straight to your inbox sign up below.