7th Oct
Flu vaccinations
It is that time of year when flu vaccinations are due again. Following on from COVID-19 the prediction is that flu will be a bigger problem than usual this year, so vaccination is more important than usual. Free flu vaccinations will be available at the Health Centre for all patients in at risk groups - this year this includes everyone aged 50 and over. Although deliveries of flu vaccinations have been delayed a couple of weeks we have now received enough to be able to run our flu clinics.
Our first big flu clinic is scheduled for Saturday 16th October. Unlike previous years patients will be invited to attend and offered a time slot. This should avoid the long queues that result when everyone turns up at the same time, and help us maintain social distances. Face coverings will be required on the day.
You may be offered a vaccination elsewhere and this year particularly, because of the delay, it may be tempting to look to alternative providers. Flu vaccines generate income for the practice, and pharmacies, and this is an extra incentive to provide this service for our patients. Practices are required to place their order for flu vaccinations a year in advance in order to be able to vaccinate all eligible patients and we have ordered sufficient to make sure everyone who needs a vaccine can have one.
The NHS only provides free flu vaccinations to people aged 50 or over and those in at risk groups. However, other patients may be offered a flu vaccination by their employers, or they may choose to pay for a vaccination at a pharmacy.
Patients aged 50 and over and those in one of the risk groups will be invited to one of our vaccination clinics at the surgery. Initial contact will be by text message so please ensure we have your current mobile number.
If you decide not to have a flu vaccination, it would be greatly appreciated if you could inform us as early as possible so that we can remove you from our contact list for this flu vaccination season.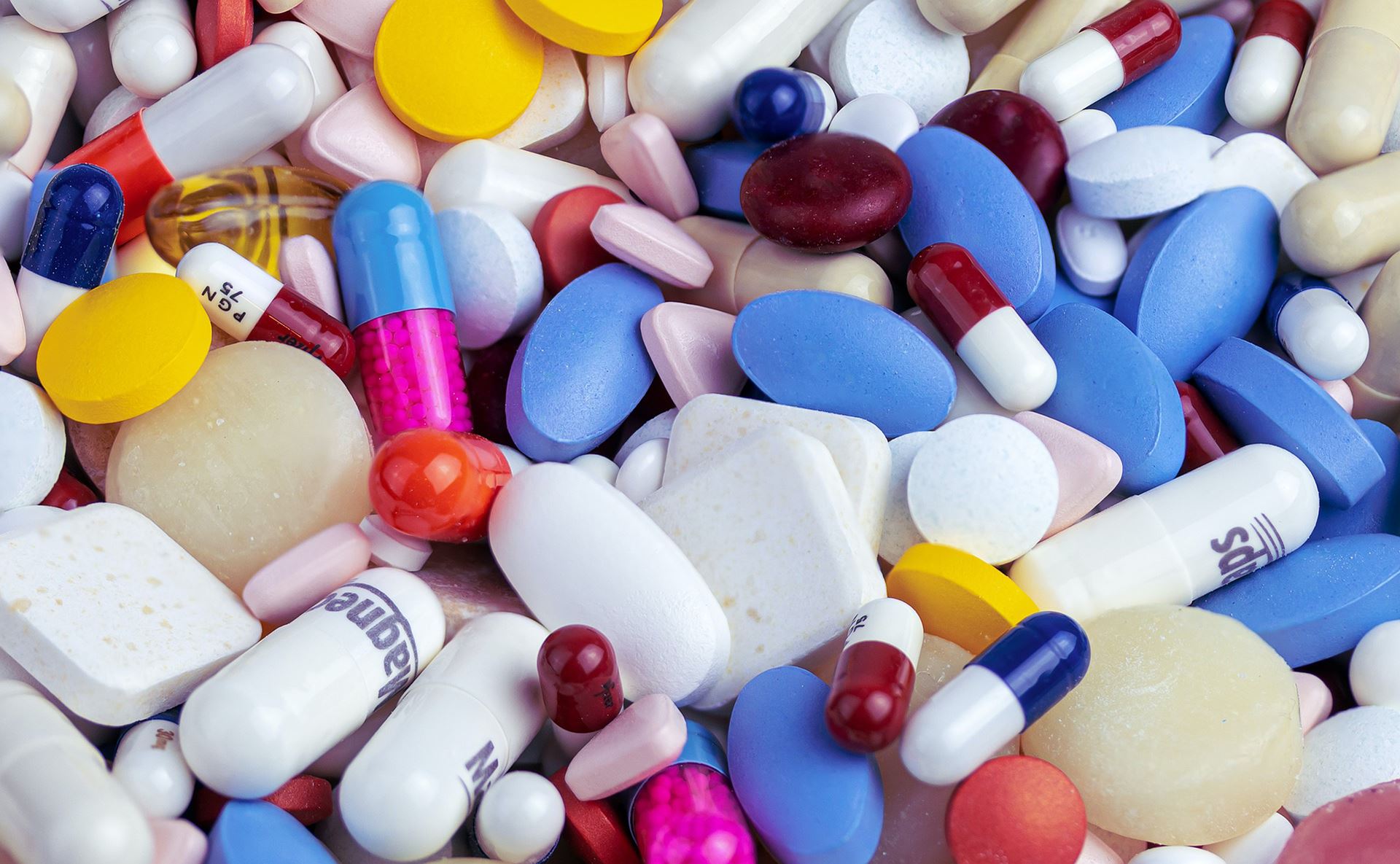 5th Oct
Pharmaceutical Delivery Delays
The national shortage of HGV drivers has affected fuel supplies, delivery of flu vaccines, and is now impacting on our Dispensing stock. Because of the driver shortage our pharmaceutical suppliers are experiencing difficulties in fulfilling our orders for some drugs, dressings and appliances. This means the dispensing of prescriptions could be delayed due to lack of availability of stock. We apologise for any inconvenience - this situation is completely outside our control, but hopefully will be only temporary.
The Dispensary staff will continue to inform patients by text message when their medication is ready for collection. If you are concerned you are about to run out of your medication please contact the Dispensary.
4th Oct
Dispensary lunchtime closure
As a result of staff shortages in the dispensary, we have had to take the decision to close the dispensary reception between 12:00 and 14:00 each day. This is a temporary arrangement in order to allow staff to focus on processing prescriptions and maintain a safe and efficient service during a difficult time, so that prescriptions are available for collection when requested. As the dispensary is now the hub for prescription collection this will affect all patients - we apologise for any inconvenience. Patients will be notified when our normal service resumes. Thank you for your continued support.
Prescriptions may be collected from the Dispensary from 08:30 to 12:00 and 14:00 to 18:30.
Please allow 1 week for prescription requests
Our Dispensary is available for collection of prescriptions for all patients who have not specified a preferred pharmacy.
COVID-19 restrictions currently limit the Dispensary Waiting Room to two patients at a time - please wear a face covering when entering the building. If you are collecting a prescription on behalf of another patient you will need to provide staff with their name, date of birth and address. Unfortunately if you are unable to provide this information we will not be able to hand over the prescription.
4th Oct
Booking appointments at reception
We are no longer making booking appointments for GPs or Advance Nurse Practitioners at reception. All requests for appointments for GPs an ANPs should be made using the online request form AccuRx Online Request, or by telephoning reception at the Health Centre. This is to enable us to triage all requests for appointments with GPs and ANPs to help us manage the increased demand as we emerge from the pandemic. Patients trying to book an appointment with a GP or ANP at the reception desk will politely be requested to complete the online request form or telephone the Health Centre.
Reception will continue to deal with appointments for chronic disease reviews with a nurse, and for blood tests, where these have been requested by the Health Centre.
We appreciate this can be frustrating for patients and that this is sometimes taken out on our reception staff. Please note, we do to tolerate any form of abuse from our patients, including rudeness and verbal abuse. Please 'do not shoot the messenger' - this is a decision made by the GPs to help manage the demand for appointments, do please feel free to express your views to them rather than our reception staff.
4th Oct
BMA launches 'Support Your Surgery' campaign

Public says more GPs are needed to improve services, as BMA launches 'Support Your Surgery' campaign. Almost half of the public in England say if they could make one improvement to their GP practice, it would be to increase the number of doctors, according to a survey commissioned by the BMA.

These findings underpin a campaign launched by the BMA today – 'Support Your Surgery' - encouraging members of the public to support the Association's call for Government investment in general practice to provide better services. As part of the campaign, a petition has been set up by the BMA for the public to sign, which calls on the Westminster Government to also fund improved buildings and source more GPs. The campaign also explains the pressures on general practice, and why it's been difficult for patients to see their GP face-to-face over the last 18 months.

Demand on general practice and its workforce increased hugely during the pandemic, as practices kept patients safe by introducing infection control measures which has limited the number of people GPs and their staff could see face-to-face. Although 58% of the public surveyed support these measures, GPs know this has been frustrating – in fact, a recent BMA survey found that one in five GPs reported being threatened, and another 67% said their experience of abuse, threatening behaviour or violence had got worse in the last year. 60% of those surveyed felt that the Government, local commissioning groups and NHS management were largely responsible for the backlog of care and lack of access to a GP, with just a quarter feeling that GPs and other healthcare staff in surgeries were to blame.

Dr Richard Vautrey, GP committee chair at the BMA, said: "This campaign is about being upfront and honest with our patients. We know that Covid-19 has changed how GP services look and feel, and that it can be incredibly frustrating for patients who just want to see their doctor, face-to-face, without delay.

"We, like the rest of the NHS, were ill-prepared for the pandemic - with decades of underfunding and seriously short on staff, and the consequences of the last 18 months have added significantly to these pressures. They have also been understandably very stressful for patients and, sadly, this has resulted in poor behaviours, or worse, with some staff reporting cases of abuse and violence from patients.

"This isn't the way we want it to be. GPs and their teams are just as frustrated, and while the general practice workforce have done everything in their power to improve pressures in their own surgeries, we can't make the changes we and our patients want to see without urgent Government backing and funding.

"It's important that patients understand the reality of this crisis and that, despite the easing of lockdown, the pressures on general practice will only get worse if nothing is done. Not only is Covid-19 still a threat, but GPs also continue to deliver the vaccine rollout; annual winter pressures and the flu season could make things worse; and the backlog of care is constantly growing.

"General practice is at a crossroads and the route for general practice to get through this crisis isn't guaranteed at the moment. All doctors want to do is help their patients, but we need the right funding and resources to do that, and to the standard that our communities understandably expect.
27th Sep
News Updates
Patient Feedback
The practice welcomes feedback. The positive kind is great for staff morale, and who doesn't enjoy a pat on the back for a job well done? However, other kinds of feedback are possibly even more important to us, as it helps us improve the service we provide. We want our patients to always have a first-class experience and we need them to ensure this is the case at all times. Although it can be uncomfortable, we need to hear when we get things wrong. We always reflect on how we do things in response to genuine comments and polite feedback, but we can only do this when patients approach the practice on a personal basis, detailing the specific issues they have experienced.
Social media allows disgruntled patients to express themselves and their posts may act as a catalyst to generate further comments. Unfortunately the ensuing discussion is inevitably one-sided and is rarely constructive in a way that helps the practice move forward, but apart from feeling slightly bruised the practice is not generally damaged. The same cannot be said about personal comments directed against individual members of staff.
Online abuse of Health Centre staff
Over recent weeks some of the comments posted on social media about the practice and members of staff have been abusive, and the practice has even received some anonymous letters that can only be described as hate male. This will not be tolerated.
•
We will not tolerate online abuse of members of our team.
•
We will not tolerate anonymous hate mail sent to the Health Centre.
•
We will not tolerate threats to post abusive or defamatory comments on social media if patients are not given what they want when they want it.
For those who continue:
•
We will send warning letters, advising them of the possibility of removal from our list, on the basis that their actions
constitutes
a breakdown in a workable doctor-patient relationship.
•
We will report
hate mail to the police.
We are caring professionals who come to work to help people - we do not come to work to be abused.
Triaging
A lot of the online comments has been about the triage service. We understand there are frustrations for some patients who resent having to be triaged before getting an appointment. This became obligatory during COVID-19 in order to keep patients and our staff safe, but in fact we had already started triaging patients before this in response to the increase in demand for GP appointments. In common with all areas of the country the demand to be seen at Holmes Chapel Health Centre now exceeds the number of appointments available. It is simply not possible to see everyone who would like to visit their GP. The BMA is lobbying the government to provide extra resources to employ more doctors and nurses (see below, or follow the link 'Support Your Surgery') but in the meantime we have to use those we have more effectively.
Triaging is the answer. It is safe, responsive to patient demand, and makes efficient use of the clinical resources available.
Fortunately, we know the vast majority ofpatients who have used the online triage service are delighted with it. We have received a lot of positive feedback but would love to hear more about patients' experiences. You can feedback using the feedback form.
Triaging ensures patients who need an appointment get one at a time appropriate for their problem. Often patients can be reassured or advised without being seen at all, but those who do need to be seen can be offered an appointment with an appropriate clinician - this may not be with a GP, it may be with a nurse, an advanced nurse practitioner, physiotherapist or pharmacist. Hearing from a patient about their symptoms remotely allows us to plan investigations and see them with results, thus reducing the number of face to faceappointments required.
Unlike some practice we have never been stopped seeing patients. We have seen patients face to face in the Health Centre every day since the start of the pandemic, but we are mindful that the pandemic is not over yet, and COVID-19 remains a threat for out patients and staff.